Legal Update
Top 5 Employment Law Developments & What's on the Horizon
Presenter: Kellis Borek, Vice President, Labor & Legal Services General Counsel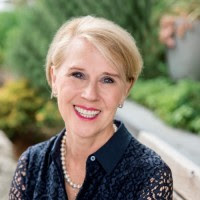 Session Description:
The past year has brought many changes in laws and regulations affecting employers plus the impact of Covid-19 on the workplace. This presentation will explain the top 5 developments in Employment & Labor Law in 2020. Topics for discussion include Discrimination and Harassment, Washington Paid Sick Leave, ADA, NLRB, and updates relating to the Covid-19 Pandemic.  
Presenter Description:
Kellis Borek is the Vice President of Labor & Employment Services and General Counsel for Archbright. She oversees the legal work of Archbright's team of attorneys who provide advice and counsel regarding all aspects of employment and labor law to employers in Washington, Idaho, and Oregon. Kellis serves on the Leadership Team at Archbright supporting corporate strategy and compliance. Kellis is an expert in labor and collective bargaining and has a history of providing labor and employment advice to Archbright members. When the opportunity arises, Kellis still provides legal support to Archbright members. Kellis is a thought leader for Archbright; she speaks at events and leads a team that creates all educational and compliance content for Archbright. Kellis has practiced employment and labor law for over 25 years. She is licensed to practice in Washington and Idaho. Kellis earned her B.A. from Washington State University and her J.D. from Seattle University. When not working, she spends time with family, friends, cooking, and traveling.
Tickets
$10.00 Member Ticket
$20.00 Non-Member Ticket